Scare in White Bear (White Bear Lake, Minn.)
(October 27) Ready for a run in the dark? Locals on White Bear Lake—which made a cameo in Mark Twain's memoir, Life on the Mississippi—stand along the tiki-torch-lined route to cheer for runners at the Scare in White Bear, a kids' race and family-friendly 5K walk/run that kicks off after dusk. Post-race festivities and perks include performances, a costume contest and cider and hot chocolate for finishers.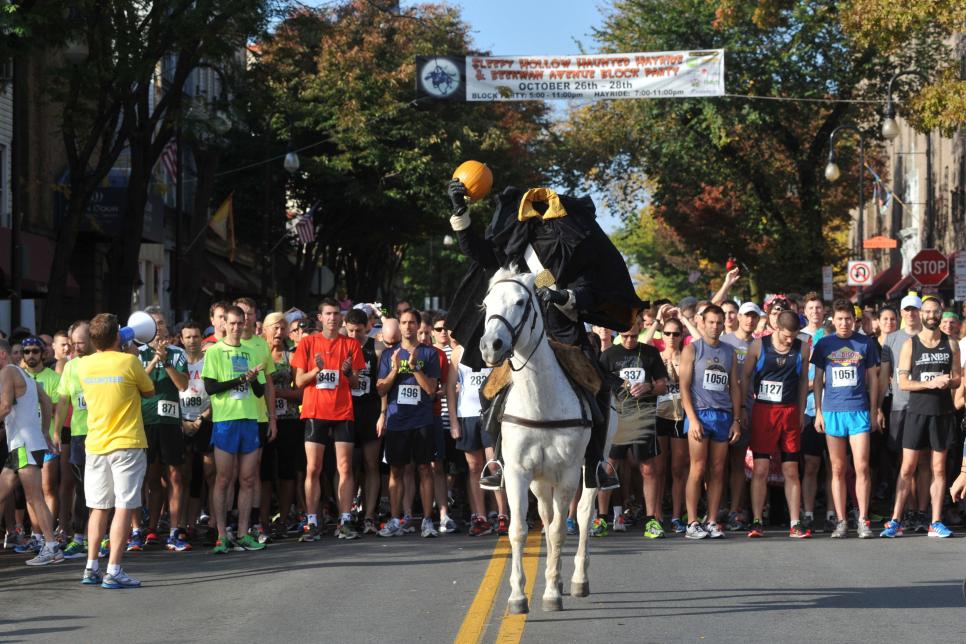 Sleepy Hollow Halloween 10K (Sleepy Hollow, N.Y.)
(October 28) Washington Irving's classic supernatural tale picks up speed in the historic Westchester County village that inspired it. The Sleepy Hollow Halloween 10K makes its way along the Hudson River and past the Headless Horseman Bridge, Sleepy Hollow Cemetery and Old Dutch Church (where, as the story goes, the Horseman tethered his horse among the graves in the churchyard). Fair warning if you decide to dress as Ichabod Crane: "You never know what might be lurking along the course in Sleepy Hollow," organizers say.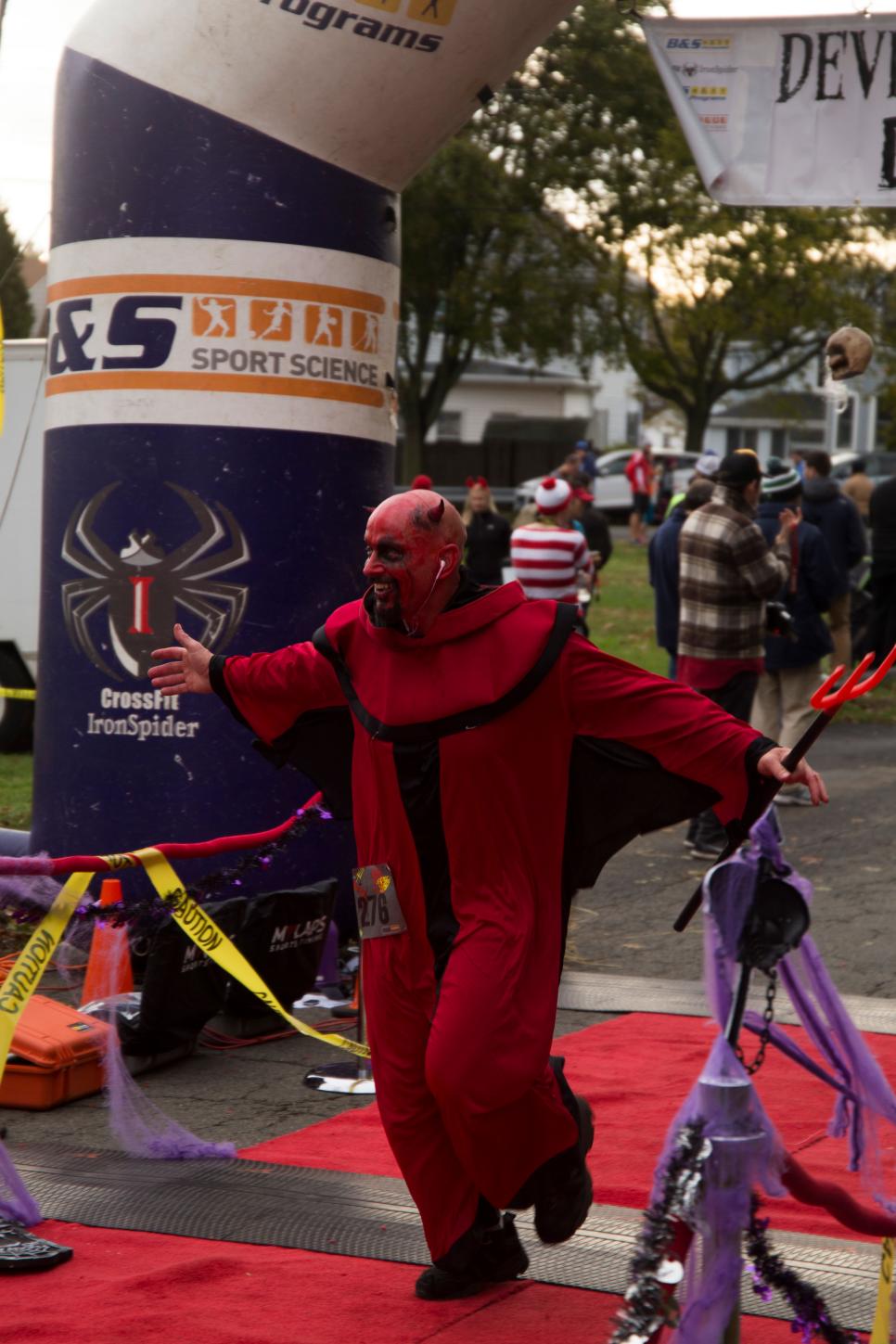 Devil's Chase 6.66 Miler and Creepy Clown 3.33 Miler (Salem, Mass.)
(October 28) Salem calls itself the "Halloween Capital of the World," and it could have a point: More than 200,000 people visited over the holiday weekend last year. Entrants in both the Devil's Chase 6.66 Miler and the Creepy Clown 3.33 Miler will jog past some of the town's most notorious landmarks, including the House of the Seven Gables (the inspiration for Nathaniel Hawthorne's witchy novel). The race's best-dressed male and female devil will pocket $150 apiece but read the rules carefully: to be eligible, costumes must include "horns, a pitchfork and a cape or tail" (even if you're running as Deviled Eggs or Devil's Food Cake).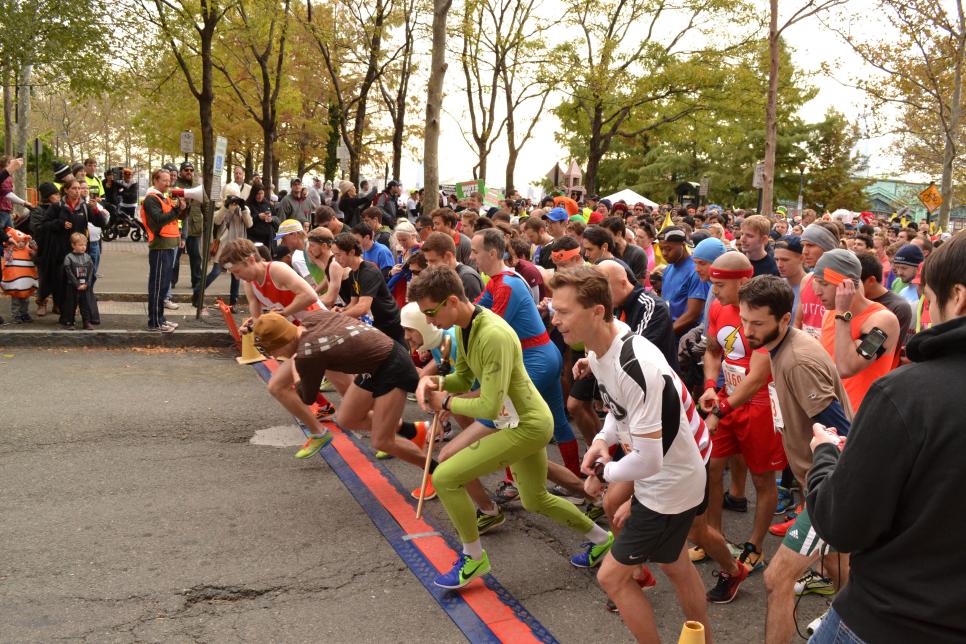 HoBOOken 5K Halloween Run (Hoboken, N.J.)
(October 28) A charity race that encourages runners at all levels and benefits a local shelter, the HoBOOken 5k begins at Pier A and welcomes strollers, little ones (who are also eligible for the Scary Scurry Kids' Race) and walkers. Costumes are encouraged (and can win prizes), and the course is flat and fast—so this could be the year to break out that two-person pantomime horse costume you've been keeping in storage.