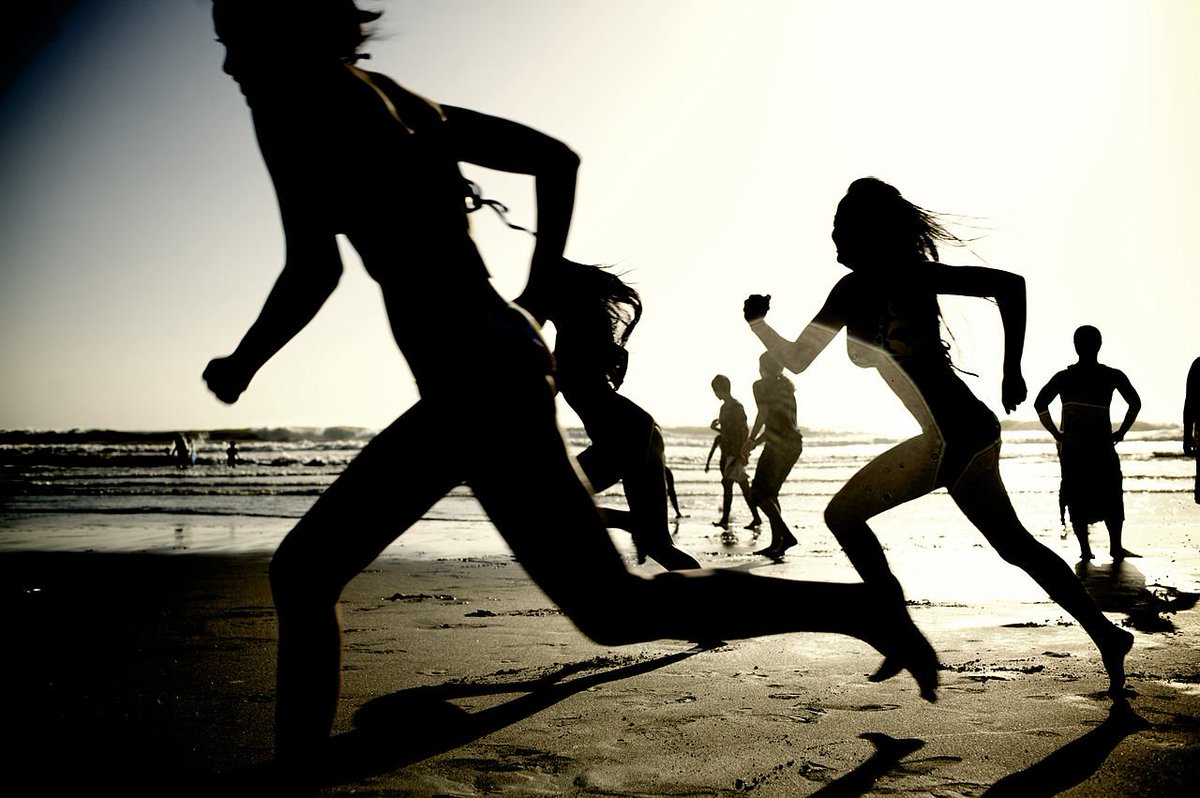 When you're on the go, it may be easy to get off track in terms of your health and fitness. As stressful holiday travel comes up, here are a few tips to help you keep control of your eating and moving habits. Personally, I like to use the hotel towel or yoga mat to stretch in the morning and enjoy walking. I've also load up on lots of local fruit! 
When on vacation, I make sure to sweat before breakfast. I will find my little spot and switch up between lifting days and HIIT days. Before breakfast is ideal since the rest of your day belongs to you and you can indulge without regret towards your waistline. When not possible, I'll make sure to at least take a long walk before breakfast (think walking in a national park in Thailand with my family for an hour or walking a mile with the wife to one of our favorite breakfast spots in Aruba from out hotel).
— Tony Vacharasanee, trainer at Body Space Fitness in NYC
Bring an empty filter water bottle — this allows for hydration no matter where you are. Carry fruits that are low in liquid such as apples or pears. Steam veggies and pack in a sandwich bag – this allows for a nutritious snack and it will be allowed when you are passing through security. Once at your location eat like a local — if traveling out of the country don't over indulge in the tourist treats instead opt for what the locals are eating as well as for seasonal items.
— Lillian Daniels, international yoga instructor
My husband + I often book Airbnb's so we can cook up our own healthy breakfasts / snacks. With booking an apartment or a house, I instantly feel immersed in the community.
I always bring my resistance bands with me.  They fold up to nothing so I can bring the burn wherever I go … and that is pure magic 🙂
— Lauren Chiarello, Founder of NYC-based Chi Chi Life, 2x cancer survivor and Barre / Pilates / HIIT / TRX teacher.
Maintain the consistency that you have built up prior to your trip. Long-term success is going to be built on the continuance of all the hard work you have already put in; don't let travel take you out of your zone. That is not say you can't have fun or enjoy yourself while you travel, but if you can spend the time planning out your trip then you can spend the time to keep of yourself:
   – Stay hydrated
   – Eat breakfast and consistent meals throughout the day
   – Sleep
   – Exercise (walk, jog, spin class with friends, yoga) –> Have fun, then grab some food after and catch up with friends.
— Andy Wegman, trainer at Body Space Fitness in NYC
I always book my trips around the fitness classes/activities I want to participate in.  At least once a year I go to California to visit friends and work my way up the coast on a fitness journey.  Also, while on trips I usually try to book fitness classes as my way to fit in seeing all of my friends.  Jumping in a class and then grabbing coffee with a couple friends is a good way to multi-task. And whenever I read articles throughout the year about healthy restaurants I record it in a note on my phone.  Then when I go on trips I have a list of healthy fun restaurants to check out while I'm there.
—  Liz Van Voorhis, NYC-based master instructor at The Monster Cycle and type 1 diabetic
Walk more places: you will see and experience way more if you avoid driving whenever possible all while getting in some light cardio. It takes a little effort to make time for physical exercise, but it's well worth the sacrifice–even if it means waking up earlier to just stroll the neighborhood. Also, start your day like you would a home: with a healthy breakfast. It's easy to splurge on lunch and dinner (whether on vacation, or at company dinners) so make at least this one meal packed with healthy nutrients!